THORFI

Brand Film

DeFi the odds.
I teamed up with
G

ood Secrets
,
Column Five
and an absolute dream team of artists to create the brand launch film for Thorfi. I helped develop the concept, art direction, and animation. The film illustrates the exciting possibilities of DeFi and the blockchain by juxtaposing it with an archaic, crumbling lanscape. From the wreckage of dated institutions, a vibrant de-centralized network is born.
RESPONSBILITIES | 1: micro-particle shots (all aspects) | 2: cube animation | 3: camera animation, cube transformation fx
Look Development
With our concept finalized, one of the first things I jumped into was developing the look of our micro-particles. I explored quite a few variations — organic and geometric, colorfully refractive, and filled with different electric, luminescent forms.
Micro-Particle R&D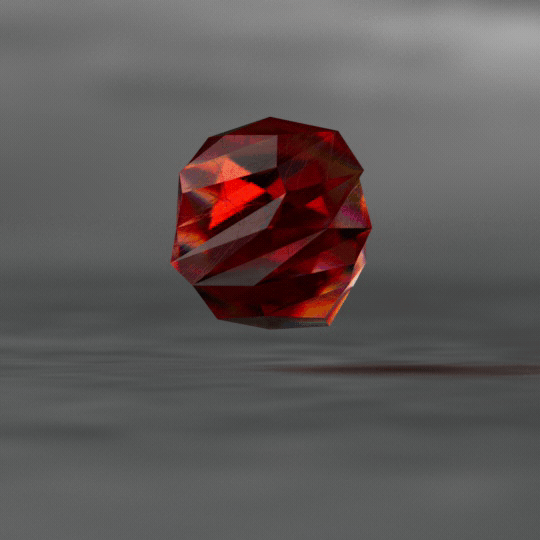 The transformation from dust speck to microparticle was another fun exploration. Digital textures, energy shields, and good old-fashioned lightning!
Micro-Particle transformation R&D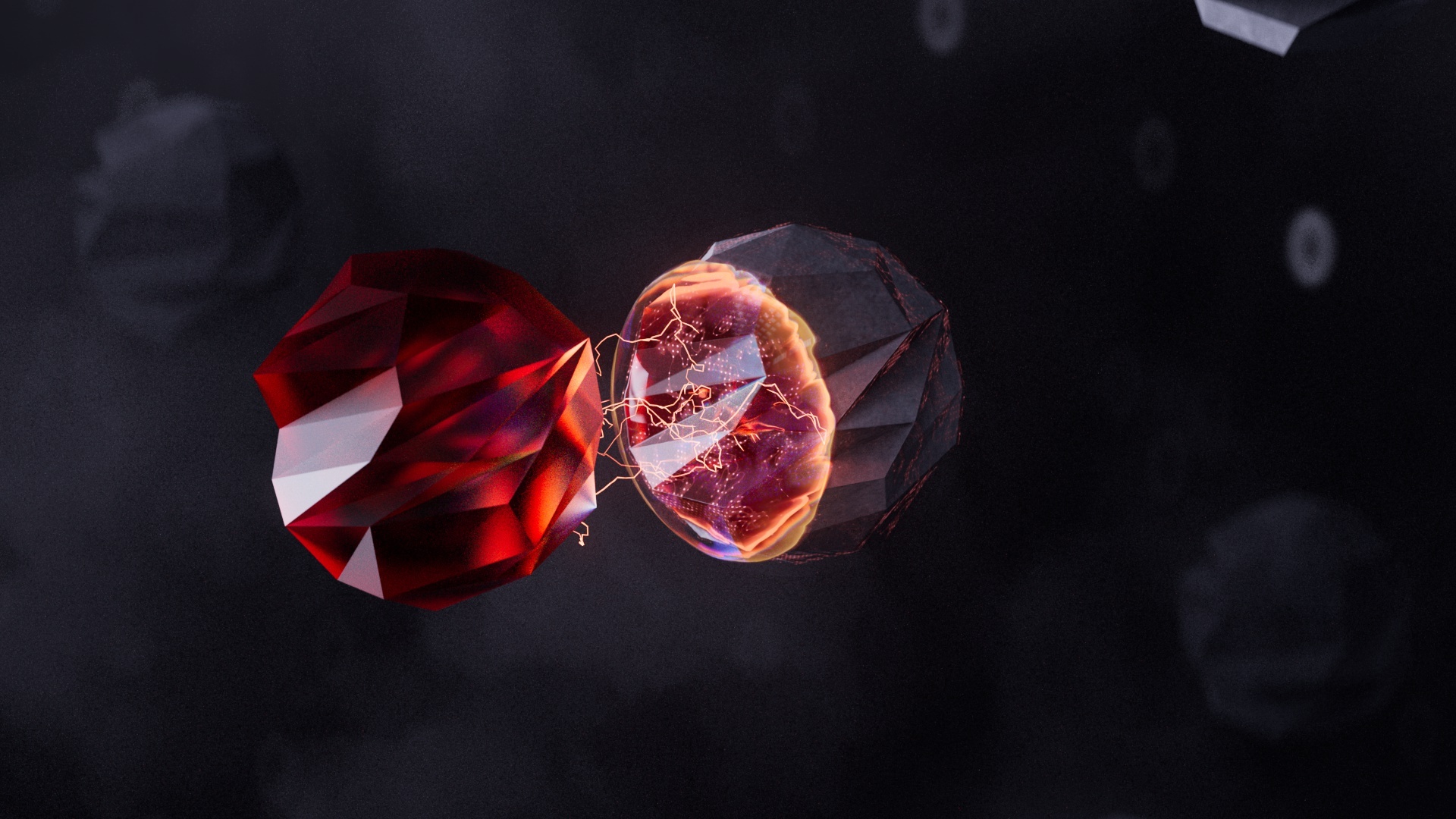 We also explored a lot of options for our "macro-level" pieces. We ended up simplifying this in the end, to help our transformation into the logo feel more seamless and readable.

Macro-Level R&D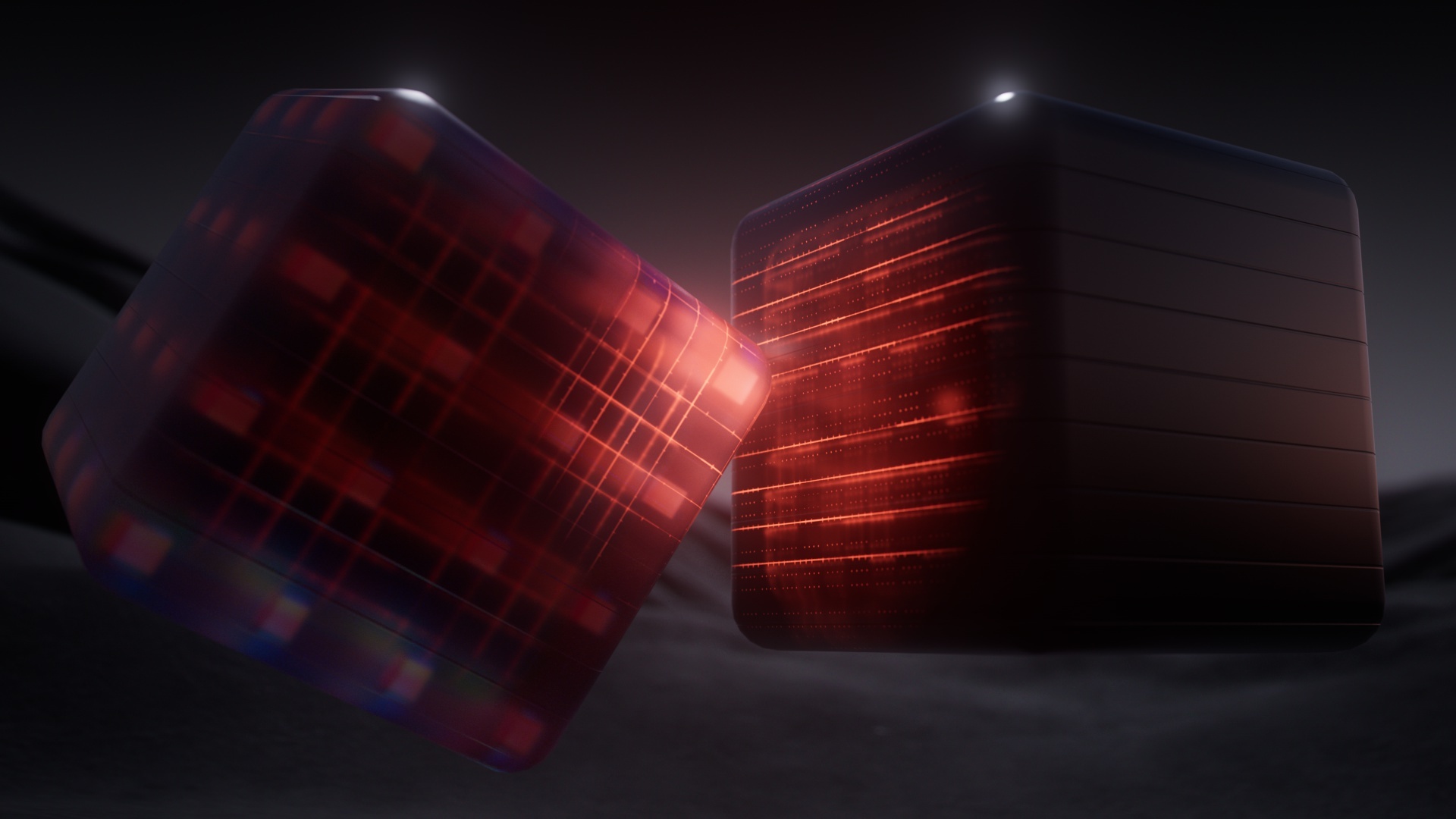 Some early look dev, before we landed on red as our hero color


An abandoned Tron vibe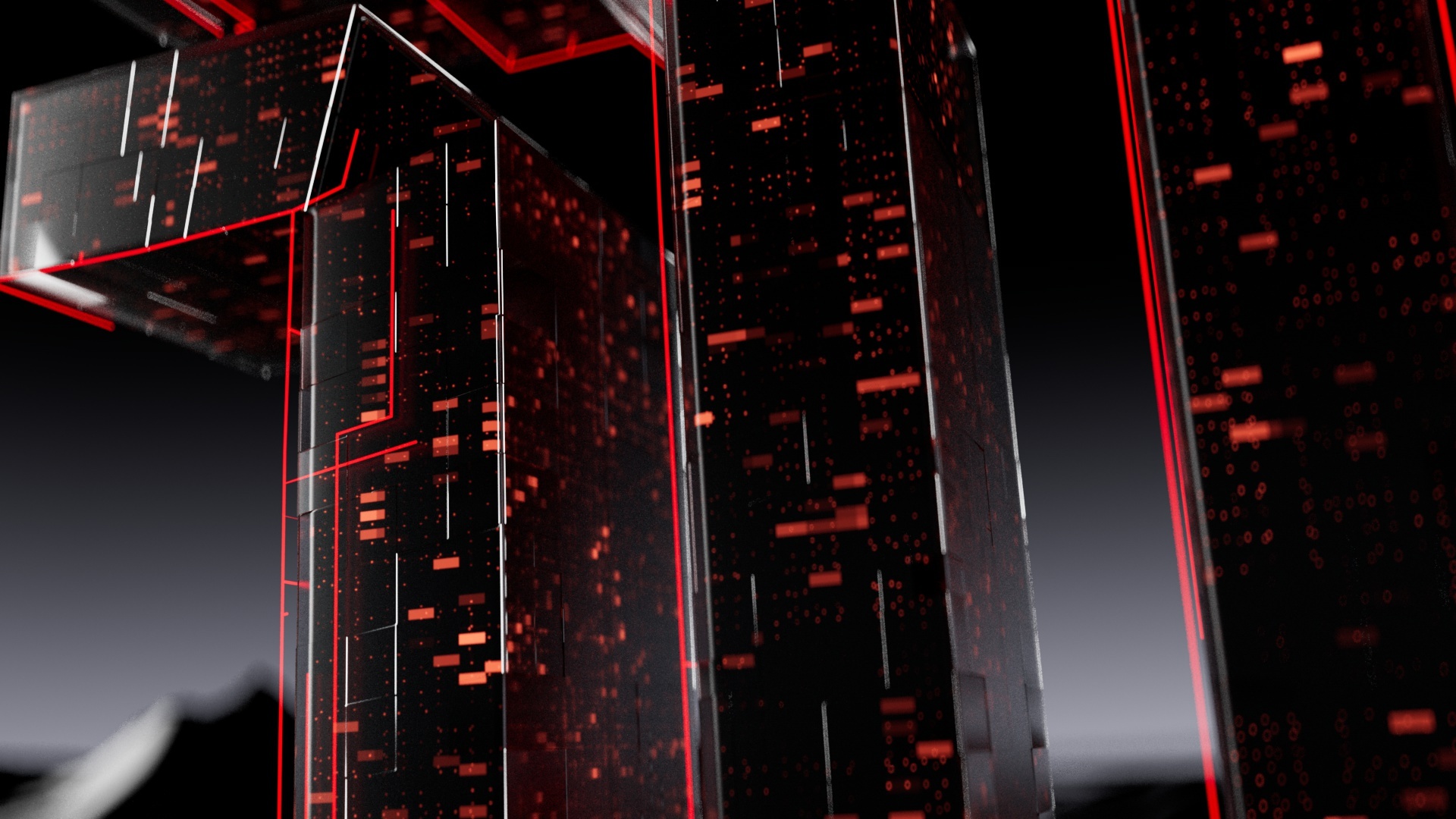 Client: Thorfi
---
Production:
Column Five
&
Good Secrets Co.
Creative Director:
Casey Latiolais
Executive Producer:
Ryan Shoe
Art Direction:
Jeff Briant
,
Preston Gibson
, Walter Olivares
Environmental Design:
Jeff Briant
Elemental Design:
Preston Gibson
Look Development:
Jeff Briant
,
Preston Gibson
Editorial:
Casey Latiolais
Animation:
Casey Latiolais
,
Jeff Briant
,
Preston Gibson
,
Rich Nosworthy
Simulation:
Edgar Zavala
,
Rich Nosworthy
Compositing:
Casey Latiolais
,
Jeff Briant
,
Preston Gibson
,
Omid Ensafi
Original Music and Sound Design:
Jeff Moberg
Voice Over: Marla Moore